Lakshay Kumar
Let me introduce myself
About me
I am Lakshay Kumar, an aspriring data scientist and a Startup Enthusiast, studying B.Tech in Digital transformation at Atria University, Bangalore. I always like to work with industry, and therefore even before starting of my college, I helped small startups and businesses to transform their businesses using technolgy, having been worked on Languages like Java, C++, Python, currently exploring the exciting world of AI/ML
I believe technolgy have the power to bring great change in life and can help in solving a lot of problems if implemented properly in real life. I work constantly to bring technology mix with real life. I enjoy developing softwares, Apps, websites and Machine learning programs towards a better world. Knowledge and skills are my priority rather than being a manufacturing machine.
WHat do
Numbers


Say?

Contantly Working for these figures to increase exponentially.
Resume
More of my
credentials.
Here's where I connected with Industry and contributed towards development to products valuable for C2B or B2B sectors.
Data Scientist Intern - HealthArk Insights
February 2023 - Present
Internship
Application of Data Science for analysis of clinical data.

Project Manager - Atria Foundation
February 2023 - Present
Full Time
Managing teams for frontend and backend. Ideation over launching the product Founder - Techuro
October 2021 - Present
Full Time
A startup where a group of young students work together as a freelancer to deliver the basic customer needs. This helps them with their initial earnings and saves the precious time of professional freelancers
Social Media Marketing Strategist - Duende Education
July 2021 - February 2023
Part Time
Responsible for handling all the social media accounts, creating solutions using Data Science, Ads Management and content creation. The audience engagement was increased by 40% and followers were almost doubled during my tenure.
Research Assistant - Atria University
Sep 2021 - Jan 2022
Internship
It was a Data Driven Research in mutations happening in COVID-19 virus. This research was led by Prof. Saurabh Mahajan. This internship helped me enhance my data science and python programming skills.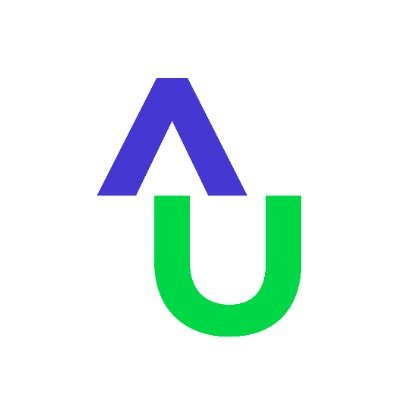 App and Web Developer - Hex Business Innovation
June 2021 - August 2021
Internship
Hex was a B2B company developing products for businesses. I was working as a Junior App / Web Developer and contributed towards face detection / recognition modules of the products.
Download Resume
Working
With


Industry

I am the one who always prefer to learn with and from Industrial Experience. Moreover I engage myself with a lot for community development. From writing blogs on hashnode, developing packages for python developers to giving public talks in meetup groups.
Python / Java / C#/ R
Computer Vision
Web Scraping
Machine Learning
My Featured Projects
Here are some of my projects that contributed as a solution in real world problems
Reviews
Testimonials
What do people say..
Ambika Vasudev -
Director of Duende Education
"Lakshay your consistent effort towards your passion and goal is exceptional. Your ability to take up new challenges and successfully executing it is extraordinary. Not only this you are such a humble and beautiful human being inside out :) You are an ambassador for Duende Education, an inspiration for other students. Sky is the limit. Keep going :)"
Ishant Dua -
Hex Business Innovation
"Great to work with . Quick learner and has grasp on the basic knowledge."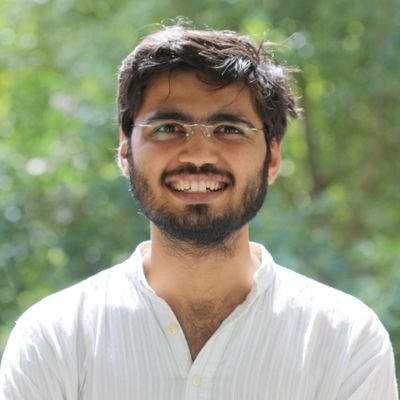 Saurabh Mahajan -
Atria University
"In the 2 years, I have also realized that Lakshay's performance in this project is highly typical - he is constantly trying to find new opportunities to employ and develop his skills in coding and data science. That is evident in the number of independent and course projects that he has accomplished. I think Lakshay's biggest strengths are in finding new opportunities, proactively engaging with concerned people, and working through the projects on his own while seeking help as required. He is always open to practically trying out new approaches and skills and putting in the time and effort required for them."
Devina Nigam -
Google Certified Educator
"Lakshay is an exceptionaly motivated learner, who has a potential to identify problems around him and create solutions .He was a delight for the teacher and an asset for schhool. Lakshay volunteered to lead projects which made a marked difference to the learning process of entire student community. One of them was an innovative Digital Election platform for team leaders of school. It was entirely his vision which introduced students to a technology which saved time and paper. Lakshay is grounded and intelligent,empathetic and meticulous. He is capable of setting clear goals and has skill to achieve."
Pubaly Deb -
HR at Synergy
"Lakshay has knack in coding and digitech. He fascinates me with his interest in developing applications for the greater good of the world. He is passionate about coding and developed an app that would help to conduct school prefect elections online, for fair election process and saving paper. He is proficient in video editing and contributed immensely in various school events by creating online quizzes, Editing videos, and by developing various applications. I wish you the best in your future endeavors."
Ready To order Your Project ?